Engagement, engagement, engagement!
That's what Ed and Nick R, our business development team, were talking about at The Engaging Employees Conference on Wednesday.
They were there to explain how we have been able to create and improve communities through the power of video.
Ed joined Angharad from TSB, Hayley James from First Group plc, and Jim from Life Works on the 'New Tools and Channels' panel to discuss just that. We're super proud of Ed, even though it looked like he was on death row (see below). He truly expressed how Seenit has allowed employees to be creative and has given companies new ways to share knowledge.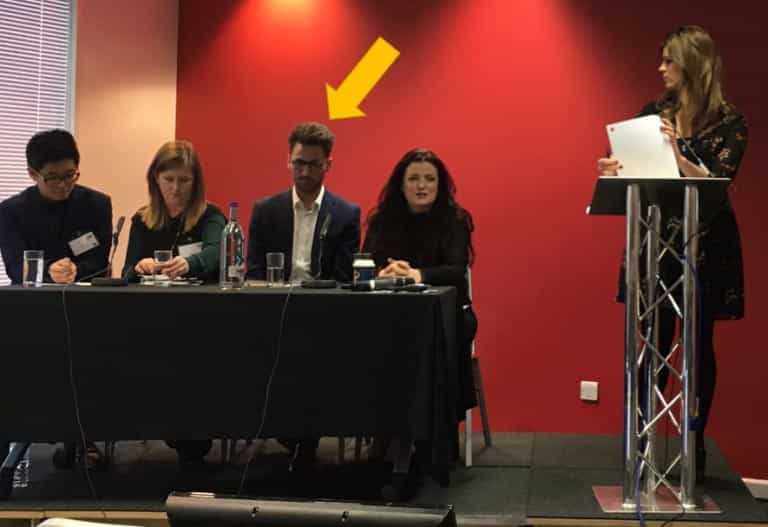 The event was great and we were glad to see some familiar and not so familiar faces. Can't wait to attend next year's conference and shout about the new ways Seenit has stimulated employee engagement.