Prepare for your office Christmas party to feel inadequate as Team Seenit really nailed it. The 12hr extravaganza included a Build-a-Bear, a limo, fairy lights, an inflatable Santa Suit, and basically everything but a partridge in a pear tree. It went a little something like this…..
The Seenit ladies got their nails did! 💁 Emily Forbes dear friend Sharmadean Reid hooked us up with a session at WAH nails in Soho. The ladies' nails were adorned with stars snowflakes, glitter, and even the Seenit logo! Big love to the WAH team who are so talented and sweet!
Next up: Nick Rainey and Ed's movie food to real food experience 🎥🎞➡️🍩🍕
While the Team watched Home Alone any food reference that appeared in the movie were then dished to the team! Fortunately, Home Alone is pack full of yummy references like pizza, doughnuts, Pepsi (which got the Jack Daniels Treatment), popcorn and more! It was a well organized, inventive idea and we're so thankful for all of Ed and Nick's work!
To end our visit to Shortwave Cinema we watched Allison's Seenit wrap-up video which hit Emily Forbes right in the feels. She may have shed a happy tear or two. 2016 at Seenit was an amazing year of friendships and success, and Allison's editing skills captured the charm of Team Seenit.
We wanted to keep the good times rolling and the team together getting to the next venue. So, the best way to move a team of 19 is not by a patchwork of tube lines, or a couple of Ubers, but a limo. A Hummer limo 😎. It was a surprise to everyone. We have to say that Nick R was really making the most of the attention a stretch Hummer provides by hollering at pedestrians and offering his autograph to them. Safe to say no one took him up on the offer.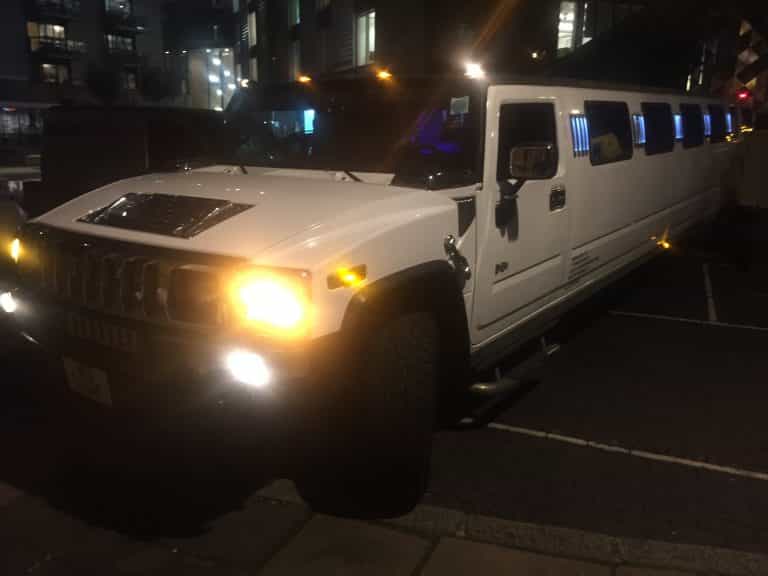 Third stop: The pub. Yeah, and a good one at that.
Final Destination: Emily & Clarriet's (Clare & Harriet) Dinner at Nanna's
Clarriet had been whispering a lot in the office over the past few weeks. Sure, it's made the Team a little paranoid and suspicious, but their sneaky work paid off. They kitted out Nanna's with balloons, fairy lights, and the most amazing food.
Walking in, the Team were greeted with Prosecco and a Storm Trooper Balloon, which Dave and Krishna made sure they had their photo opportunity with it before it was dismantled🎈. This was followed by revealing our secret Santa gifts which were equally thoughtful and hilarious.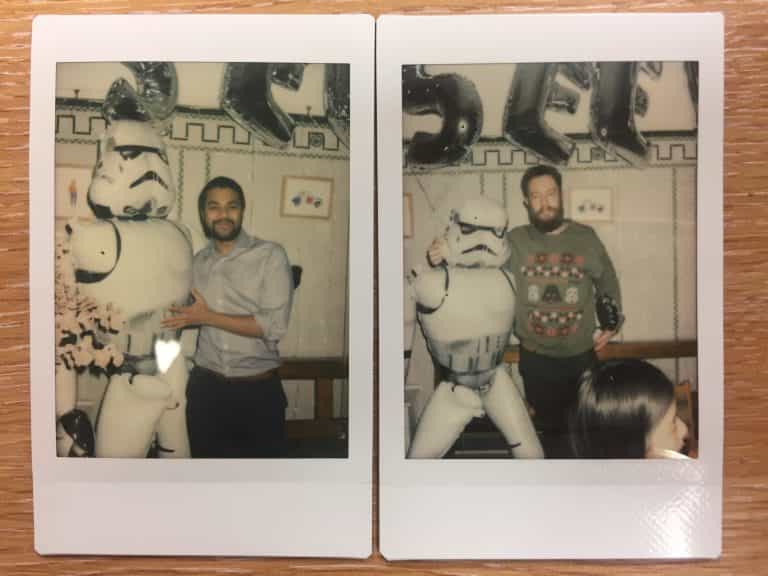 So the food. We began with fresh oysters being prepared in front of us. This was followed by a fabulous buffet of veggies and the best lasagna we've ever had. The meal ended with cheese, Christmas pudding, and mince pies. Obviously, we were well hydrated through the night mainly with prosecco and tequila. This was the first time for Nanna's to rent out their whole restaurant for an event so we are so grateful for this opportunity and all their hospitality that evening! Shout's to Jen's mate Emma for helping out too!
It was a most joyous occasion where we really got to appreciate what we have achieved together and why every member of Seenit is so important!
❤️ Can't wait to top it next year #GoTeam