Some years ago my mobile served around three purposes: sending a text to Mum to update on my whereabouts (if and when I had the credit), setting personal-bests on Snake, and composing polyphonic ringtones to the freshest jams.
Fast-forward however-many years and things have changed somewhat. Today on my phone I've pleaded with my mother to stop tagging me in cringe proverb posts on Facebook ('To the world you may be one person, but to one person you may be the world'. Seriously.), I've played Sonic the Hedgehog (this used to require a console, TV, cartridge and controller), and I've listened to some fresh jams on my commute to work.
Okay, so some things haven't changed a whole lot, but it's pretty insane how far the mobile phone has come and how important it is to all of us. Whether you're sending an email, taking a selfie, making a spreadsheet, banking, booking a holiday, seeking a date, listening to a podcast, or showing your gran that dog-face Snapchat filter, one thing's certain: take away our phones and we would lose our minds.
The release of the iPhone, 10 years ago today, can take large credit for the transformation of mobiles and the way we use them. It was a major catalyst for the smartphone revolution that has impacted the way we create and consume forever.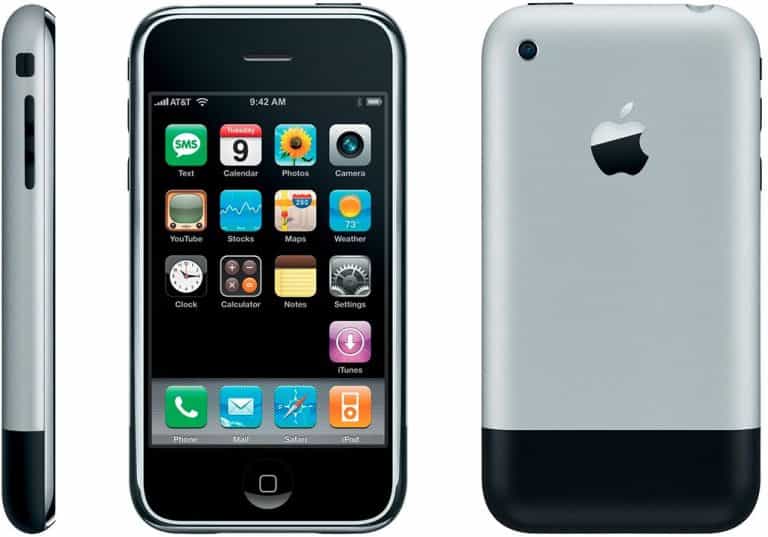 Said revolution has presented brands and companies a chance to connect with audiences, track behaviour and create meaningful content that resonates. With the majority of ad spend now going on mobile, the mobile-first (or increasingly mobile-only) approach is becoming the standard.
But these days a mobile isn't merely a device that allows you to binge on cat videos (let's take care of priorities, though). It's also a ridiculously good camera, making us all creators in our own right.
Audiences now have the opportunity to quickly and easily express their views through video (see Instagram Stories or Facebook Live), and tapping into this rising video revolution has become a desire for brands who want to harness user generated content for themselves.
It's given them the ability to collaborate with people like never before. The growing desire for brand trust and authenticity along with the need for transparency and involvement in the workplace means it's no surprise more organisations are realising the benefit of producing with their communities.
The first iPhone helped pave the way for all of this, and will continue to have a big say in what comes next.
Bless that little brick.