The idea of 'Stories' was first introduced back in 2013 by Snapchat. They allowed users to post chronological videos or photos (snaps) that would last for 24 hours and be accessible to all of their friends. Cut to 2019 and stories are everywhere. Facebook led the charge back in 2016 when it released stories across its main app, Instagram, Messenger, and WhatsApp. Remarkably, Instagram Stories now has around 500 million users using the feature on a daily basis, though it remains a relatively untapped resource for businesses. With more and more companies using Instagram and the recent launch of IGTV, we thought we'd give some super simple tips to help your business get the most out of stories.
Use vertical video.
It's becoming more and more ubiquitous and the stats suggest that it's more engaging. A study by Buffer found that vertical video resulted in 6% more 3-second video views and 187% more 50% total watch time views compared to square video. Vertical video has changed the game for video production. Now, anyone with a smartphone can now be a content creator, without the need for expensive cameras, editing software, and a production team.
Long or short?
Instagram stories last for 24 hours and are limited to 15 seconds before cutting to the next piece of content. You'll have to decide whether to cut your entire story down to 15 seconds, or to tell a longer story across several videos at a time.
The latter isn't a bad move by any stretch of the imagination, but bear in mind there will be a jolt when the video flows into the next one - so feel free to make the most of it and provide the viewer something different in each video. It may also be worth bearing in mind that a recent study found that the average human attention span has fallen from 12 seconds in 2000 to eight seconds today, so keeping things short could be a wise move. As with anything, it's worth testing to see what works for your business.
Shoot with your phone's native camera
The cameras on smartphones just keep getting better and better, so make the most of what you already have before shelling out money on a professional camera. You can make use of apps like Adobe Rush or FiLMiC Pro to have more control over the camera colour, focus, and brightness while you film.
Use a few accessories
There are loads of accessories out there that can give your shots a more professional feel. Whether you use a steady rig, a microphone or a tripod they will give your stories a certain je ne sais quoi. Check out our Seenit Academy video about filming on a smartphone!
Edit for stories
In terms of the edit, there isn't going to be much different than what you would usually do. Use whatever platform it is that you are familiar with and can work effectively on and fill your boots. The Seenit Studio's editor has the ability to handle vertical video for exactly this reason! The key things to keep in mind are that you will need to remember that you will be editing vertically and you need to keep each video at less than 15 seconds.
Export it for Insta
Double check that each video is less than 15 seconds and in vertical mode, then all that is left to do is to get it on the gram.
The finishing touches
A whole bunch of new features have been added to Instagram Stories since it's initial release. You can now add gifs, polls, sliders, questions, countdowns, and much more to your stories. Before posting, have a play around and see if there's anything you can add to give your video that finishing touch. It can be easy to go a bit crazy here, so try to be strategic about what, if anything, you add. Features like polls and sliders, where used appropriately, can get some extra engagement from your followers, and a well selected gif is always a winner.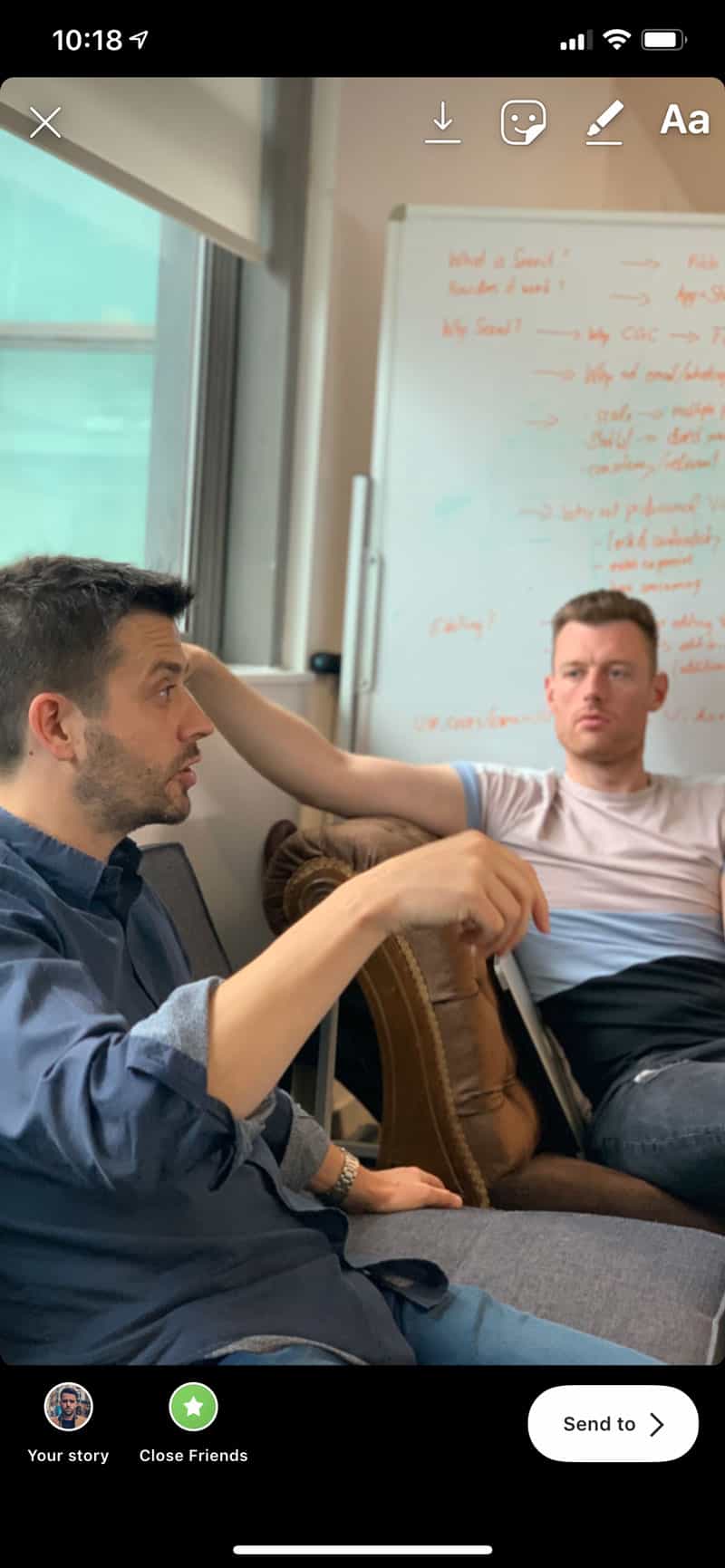 Before…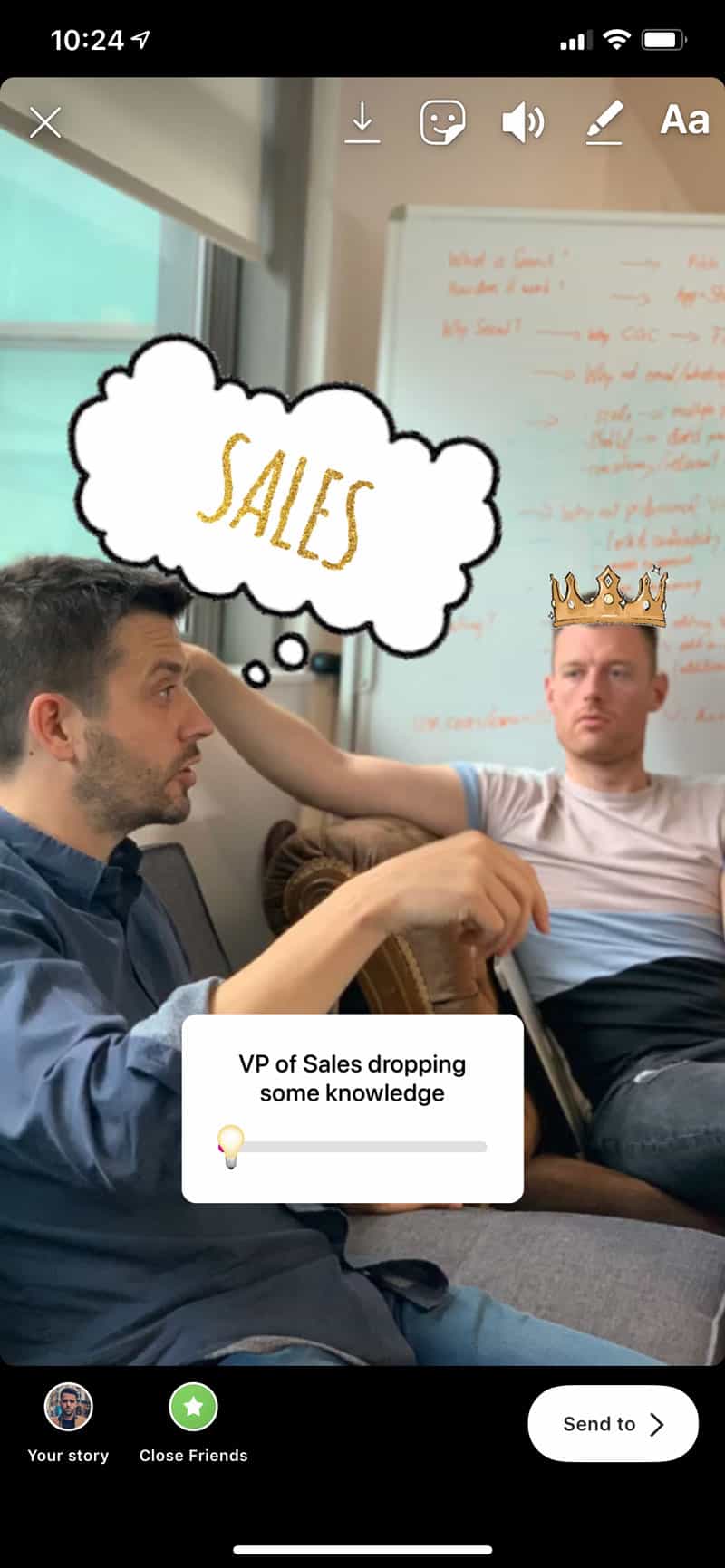 After adding a couple of finishes touches