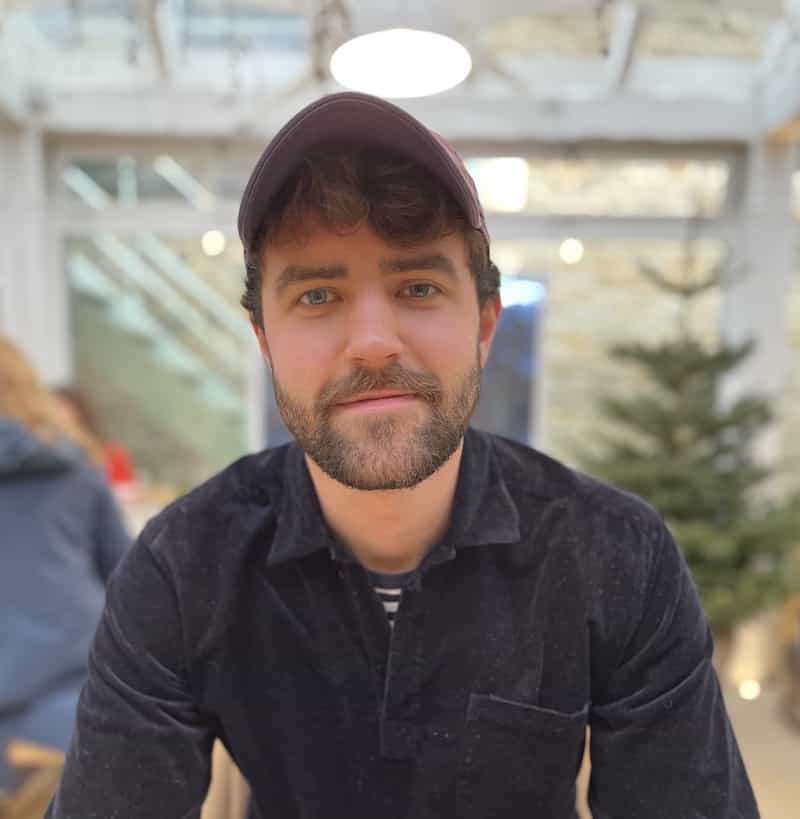 Ed Stennett
30 April, 2021 • 4 minute read
Earning trust is the key to unlocking deeper, more meaningful relationships with your community. In fact, the latest figures of the Edelman Trust Barometer show that 70 percent of people feel that trusting a brand is more important than ever. With this in mind, big-budget advertisements will only get you so far in building relationships. 
Brand's don't just seek attention, they are on the hunt for authenticity, and It's our view that there's nothing more authentic than user-generated video (UGV). It's unscripted, unfiltered, and it invites an audience to experience a story first-hand. Plus, research shows that UGV shared by B2B brands are proven to be 3 times more engaging than professionally shot videos.  
As part of the Seenit Storytelling Summit 2021, we called upon Roxane von Hurter, Brendan Freer, and Freddy Cleveley from Seenit's Customer Success team for a User-Generated Video masterclass. 
Here are some of the key learnings from the session:
1. Reach the right people 
If you're in charge of producing UGV for your brand, it's critical to have the right person deliver your message.Finding the right people who are the most passionate about your topic will lead to more engaging video content.  Using the example of BeautyStack's Bring Beauty Back campaign, Brendan Freer explored the power of involving your community in your UGV stories. To kick off their campaign, BeautyStack shared a video story on Instagram with a 'swipe-up to contribute' call to action, which was shared by the BeautyStackGang channel to a following of over 450,000. 
By using their own reach and that of others, they could expand their message across multiple channels. In turn, BeautyStack were able to get people who genuinely cared about the cause involved, leading to an empowering and incredibly authentic piece of content.
2. Keep your brief simple 
The most impactful stories come from the heart. As a general rule, the more direction a storyteller is given, the less authentic their story will be. To illustrate this point, Freddy Cleveley showed a UGV story produced by 'A Thing By', a collective of young filmmakers based in Milan. The aim of the video was to encourage people across the world to listen to the experts and take Covid-19 seriously. 
For such a serious subject, the producers put forward a very simple brief: send a message to yourself 10 days ago. Such an open question left space for a wide variety of responses. As a result, the content they received from their community was incredibly diverse in tone: some were angry, others were positive, a few were poetic, and several were self-deprecating. Plus, the way the question was asked immediately put contributors at ease. Instead of the pressure associated with addressing a large audience, they had a simple task of speaking to their past-selves. 
3. The best scripts are unwritten 
When brands get started with UGV, there is often a tendency to tell people what to say. However, if the goal is authentic content, that's the opposite of what you should be doing. As Freddy Cleveley explained, once again using the example of the UGV story from A Thing By, a lack of script gives people a license to be creative. 
When content feels too controlled, the audience switches off. They see through pre-fabricated stories straight away. This powerful example of UGV was so successful because everyone who contributed came across as their natural selves. The result was a compilation of unique stories from Italy's first lockdown, told by those experiencing it. 
4. Narrative is everything
Every story should have a beginning, a middle and an end. A montage of images won't engage an audience by itself: it needs a narrative that takes the audience on a journey from one emotion to another. On that note, Roxane von Hurter used the example of RUBIX' 'Day in the Life of a Volunteer Police Officer' campaign to show a different take on UGV. 
Although this video had only one contributor, the result was an intimate and authentic story that allowed one person's unique experiences to shine through. By using the natural narrative arc of the day and the time as a prompt, RUBIX handed the control to the storyteller - the volunteer police officer. Although this example had more direction, this kind of narrative captures the little details of human life that help an audience connect with the storyteller.
A strong narrative is the backbone of any story and the key to striking empathy in your audience. Above all, the most valuable lesson in User-Generated Video production is to start with the people, not the story. It's the human element that makes UGV stories impactful. So, once you know what your topic is and who you want to talk about it, work with these people to bring their stories to life.
Documentary filmmaker julia reichert that sums this up beautifully
"When we go to film something, we don't go in with: This is the story, let's go get it… We say let's go in there and find people to talk with"
Want to learn more about User-Generated Video for impactful storytelling?  Watch the full panel discussion here.