As part of our ongoing webinar series, we took a coffee break with Steve Clayton, Chief Storyteller at Microsoft. In the webinar, we found out how Employee-led Storytelling has helped drive and embed culture change within one of the most powerful companies on the planet. We discussed how Steve and his team are responsible for helping shape the company's image, telling its culture story, and showcasing innovation at Microsoft, internally and externally, through storytelling.
The discussions were informative and fascinating as we got an exclusive insight into life at one of the largest organisations in the world and how Microsoft embarked on a new era of trust and authenticity. 58% of employees and job seekers believe company culture is more important than salary when it comes to job satisfaction, so getting it right is key to a company's success not only now, but in the years to come.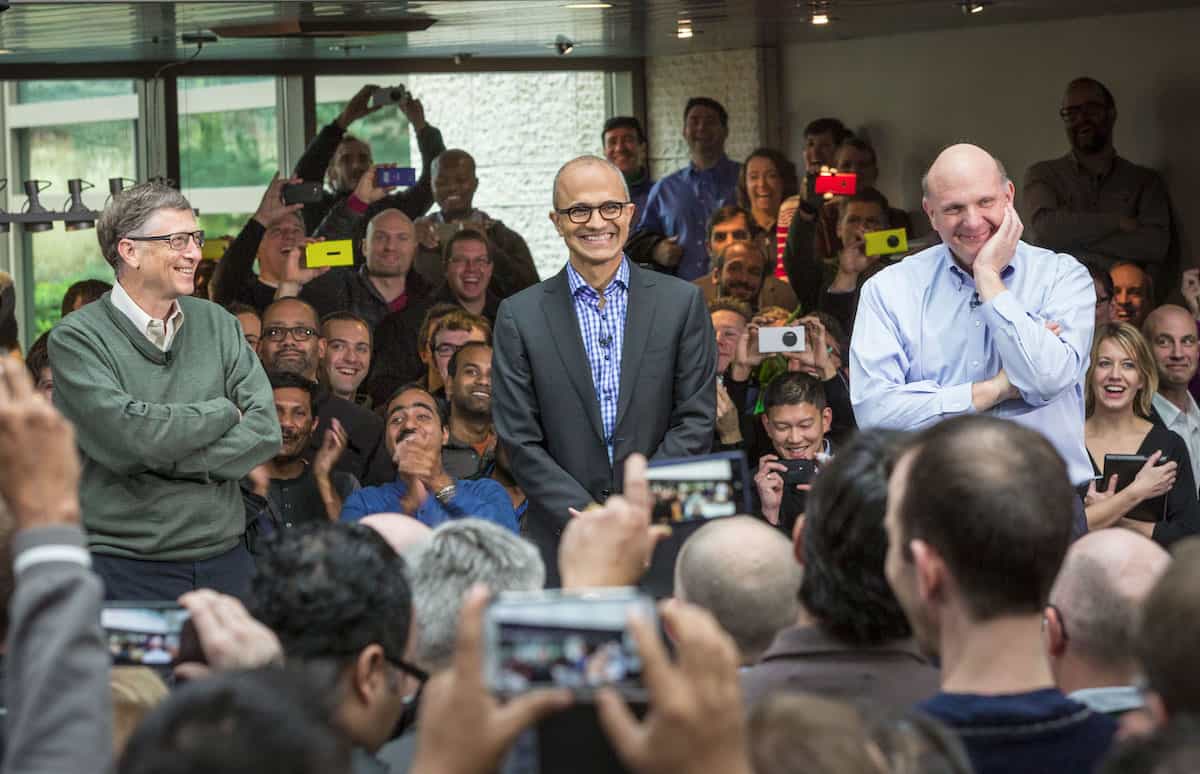 The day Microsoft announced only their 3rd CEO in history, Satya Nadella.
Links and resources mentioned throughout
Project Emma - This is an incredible story about designer and creative director Emma who was diagnosed with early-onset Parkinson's at age 29. She was afraid the diagnosis would mean the end of her career since drawing and writing were difficult with her constant tremors. Haiyan Zhang, Innovation Director at Microsoft Research Cambridge decided to see what she could do to help.
One Day, One Microsoft - This short film was created entirely using employee-generated content and celebrates the hopes, challenges, and dreams of the individuals that make up Microsoft worldwide. Originally this was due to be curated by a film crew, however as that was out of the question, what appeared when inviting employees to film on their smartphones was much more powerful.
Microsoft Stories - The go to page for all things Microsoft from product news, employee stories and how Microsoft is making a difference in the wider world
Microsoft life - A platform to showcase employee stories from all over the world
Mindset by Carol Dweck - A book that Steve recommended that brings to life decades of research into the power of our mindset.
The Art & Craft of Storytelling - Microsoft's all in one guide on Storytelling
@Microsoft - The Official Microsoft Twitter Account