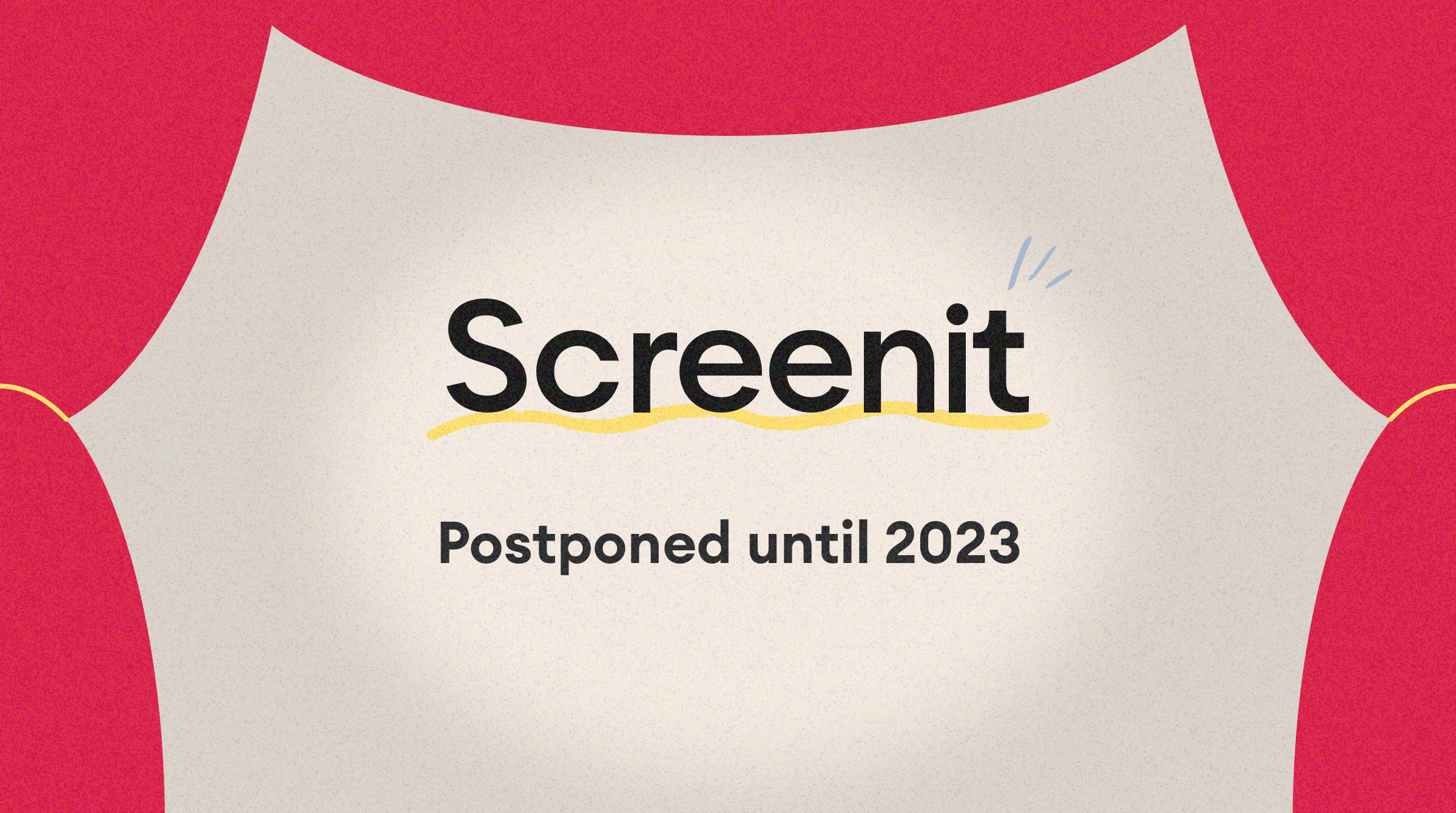 Sadly, we've decided to postpone Screenit until 2023 due to ongoing rail strikes.
Read below for a sneak peek of what to expect next year 👇
We're thrilled to invite you to Screenit: a one-of-a-kind cinema night.
This evening will be an opportunity for you to learn from experts in the field who, just like you, are sharing stories through the power of user-generated video. Screenit is an exclusive event tailored to only the most passionate people in the space. The guest list will include Seenit customers and thought leaders from some of the world's largest and most exciting companies who are thriving on their User-Generated Video journey.
We will deep dive into quick-fire creator sessions, where our speakers from the likes of Amazon, PayPal, PA Consulting, and WPP will share their business challenges, showcase a campaign and video they ran to tackle them and end on a Q&A. It will be a night to celebrate all of the innovators and creators we see paving the way in their respective industries.
It is a pivotal time in the Communications and Employer Branding world, with businesses actively coming together to bridge the gap between the two. This evening will be a chance to network with a community of like-minded professionals eager to share their views and thoughts on the direction the User-Generated Video space is heading. P.S. Did we mention the open bar and delicious canapés?
Keep your eyes peeled for more information👀
TL;DR Seenit is coming to the big screen, don't miss out 🎬