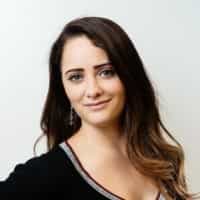 Megan Gubler
1 March, 2021 • 4 minutes
Me: "I'm having a hard time swallowing food."
Housemate: "Maybe you should chew your food better."
Me: "I'm pretty sure this isn't 'user error'."
I was 19 years old and experiencing the early signs of what I would later learn was a rare condition called Achalasia - or what I often refer to as "my broken esophagus". The muscles that line my esophagus had stopped working, making it progressively harder to eat. My symptoms escalated pretty quickly and within a year I was on a waiting list to see a specialist surgeon who (fingers crossed) would be able to help.
Quick side note for those after the clinical definition. Achalasia is a rare motility disorder that makes it difficult for food and liquid to pass from the esophagus into your stomach. It affects around 1 in 100,000 people worldwide, however, the pathophysiology and reasons that people develop Achalasia are still unclear. There is no cure, once the esophagus is paralyzed the muscles cannot work properly again. 
It's been 13 years since those early issues appeared. Living with a medical condition that is incurable has certainly borne its fair share of challenges, especially considering that eating is a pretty core part of living! The constant anxiety that comes with managing your nutrition when you have no way of knowing not when, but IF food is going to go down can be overwhelming. When you add that to the day-to-day pressures of life (and pre-scheduled lunch breaks) it can be a real juggling act.
A pandemic is tremendously challenging for everyone experiencing it, but for the 400 million people worldwide who are living with a rare disease their daily struggles are compounded. Appointments moved or cancelled, procedures rescheduled because of a surge of cases, and all resources focused towards fighting COVID with no way of knowing how long until things get better. It's been a mental health minefield, but luckily one I did not have to face alone.
I feel so fortunate to be surrounded by the most supportive colleagues who have been there checking in on me and helping me stay positive, for a boss who not only asks the question "how are you doing" but takes the time to understand and learn about my situation. She supports me with the time and space to take care of myself, and for that I am so incredibly grateful.
For the first time in my career I feel seen and truly accepted, I don't have to pretend that I am fine on days that I'm genuinely not, and the compassion I receive in return is helping me get through an incredibly difficult time.
I wanted to share my story so that other people who deal with the challenges of rare diseases will know that there are companies out there with managers, colleagues, and cultures of acceptance and support. A rare disease is nothing to be ashamed or embarrassed about, it's just another element that makes you unique and gives you a perspective that not many people have, which means your story is definitely one worth telling.
P.S. I've never met another person with Achalasia, it would be so cool if that changes as a result of sharing my story 🙂